Floor Sanding in Knightsbridge SW1X and Wooden Floorboards Restoration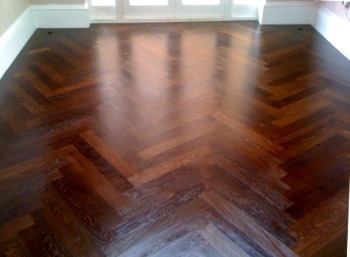 When you're looking for a home improvement that's sure to add value to your property, book wood floor sanding in Knightsbridge. Wood floor renovation on your hardwood, softwood or parquet floors will make an immense difference to the appearance of any room, and a restored wooden floor is easy to care for, and contributes to a healthy and hypo-allergenic environment too. Your local Bona-certified tradesmen don't just confine themselves to domestic properties either. Contact us as a landlord or the owner of any commercial premises, and ask us to send someone along to provide a site assessment and quote.
What Makes Our Floor Sanding Services in Knightsbridge SW1X Special
Get in touch by phone or via this site 24/7, and book your home consultation for any day of the week

Every floor sanding technician is a Bona-certified professional, fully trained in wood floor renovation - your work is covered by guarantee and full insurance

We've invested in the equipment you'd expect from a specialist floor sanding company, which includes sanders that reduce dust production by 99%

You'll get an on-site consultation with plenty of time to explain exactly what you're seeking

Once your floor has been assessed you'll get a quote for your work, including floorboard restoration if needed, and other optional services

Your renov

ated floor will increase your property value, and you'll find that it's easy to keep clean and contributes to a hypo-allergenic environment
Learn More About Our Floor Sanding Services in Knightsbridge SW1X
Bringing your floor back into great condition is a painstaking process. The floor sanding craftsmen have the skills and tools to complete any of the following jobs:
Repair and Restoration: Before sanding, we hammer down or remove old nails and and repair weakened joists or loose floorboards. Sometimes it's necessary to replace badly damaged wood - we do this with reclaimed timber that matches the original flooring.
Gap Filling: Filling gaps that have resulted from shrinkage will result in a more even final result. We fill lager gaps with reclaimed wood, which is hammered in and smoothed flat, and smaller ones with a resin and sawdust mix.
Floor Sanding: Working from coarse to fine grain sandpaper, the wood floor restoration team will smooth your old floor until it's ready to receive colour or sealing compounds.
Floor Staining: Choose a colour that will enhance the appearance of a room and complement your chosen furnishings.
Floor Sealing: We use a range of Bona and Junkers lacquers. Depending on the age and style of your flooring and the amount of wear it will receive, we may recommend a natural wax or oil, or a more hard-wearing varnish. We generally apply three coats of lacquer or two coats of wax.
Maintenance Tips For Wooden Floors
Keep your floor looking great by taking precautions against the more common causes of damage:
Water: Mop up spills promptly - your water resistant sealant will mean that you can do this easily, and the water won't penetrate the wood to cause staining or warping.
Dents: Move heavy furniture by lifting it clear of the floor rather than dragging it. Use a vacuum cleaner with a wood floor attachment, and avoid the use of vacuum beater bars.
Dirt: Grit on your floors acts like sandpaper. Put mats at entrance ways to cut down on the dirt brought into the room, and clean the floor regularly with a soft brush or vacuum.
Book a Consultation For Floor Sanding Services Knightsbridge SW1X

Arrange your consultation and quote for wood floor sanding in Knightsbridge by calling 24/7 to 020 3404 4979. The wood floor restoration technicians will come to your property any day of the week. They work from 8 am until 8 pm, so set your appointment for a time that suits your schedule.
We offer at least three ways for you to contact us:
Make your booking online if you prefer. Type directly into the chat box at the bottom of this page for an instant reply from one of our customer support team
Leave your details on our contact form and we'll get back to you.
Call 020 3404 4979 Now!