Floor Sanding Southwark From Qualified Tradesmen
When your hard wood floors start to show their age, get them taken care of by BONA-certified professional craftsmen today. Benefit from our range of high quality services for wood floor sanding in Southwark.
These services are ideal for dealing with all kinds of parquet, softwood and hardwood floorings. Used by landlords and home owners across the local area, our wood care improves the value of their properties. Get a consultation before you start your service, with no obligation.
Use Our Floor Sanding Services in Southwark And Get Perks
Discuss your plans for wood floor renovation in person with an experienced craftsman at your property first, with no charge or obligation
Consider your options with the no-obligation quote we provide after your consult - there's no fee here either!
The expert floor sanding technicians only use equipment that's BONA-certified
Fully guaranteed local tradesmen deliver all of our services, so you can rest easy while we work our home improvement magic
Repairing and restoring your wooden floor is sure to add value to your property, as well as to making it easier to clean, and hypo-allergenic
24/7 support comes as standard with all of our services, so contact us with any queries any time!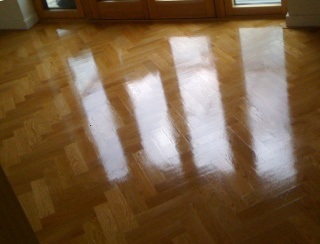 What Do You Need Wood Floor Sanding in Southwark For
Repair and Restoration:

get attention for flooring that has loose boards, weak joists, old tracks and rusted nails. Prepare it for further work.

Gap Filling:

filling in gaps and marks is vital to creating the perfect finish. We use a sawdust paste for smaller gaps, and specially selected wood for larger.

Floor Sanding:

there are three stages to our floor sanding service, each of increasing grade so as to give your floor an as-new finish ready for final sealing.

Staining:

have you got a precise colour scheme in mind for your room? Are you bored of the plain shade of your flooring? We've got the solution.

Finish/ Sealing:

choose oil or wax for floors that don't see a lot of use. We'd recommend varnish for floors that need more durability.
Handy Maintenance Tips of Wood Floors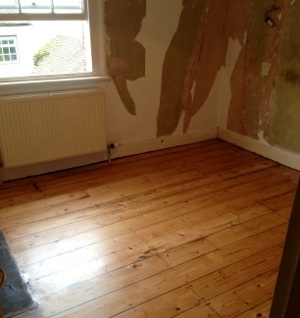 The worst enemy of wooden floors are gritty or sandy particles that are spilled on it. If your wooden floor is located in an area that sees foot traffic enter directly from outside, this is an especially serious issue. Regular sweeping or vacuum cleaning will need to take place. The alternative is a sandpaper-like effect on your floor.
The same is true of anything that comes into contact with your floor, even furniture. Consider placing down small foil pads beneath legs and bases, and avoid dragging furniture at all costs!
How to Make Your Booking
Setting up your booking is simple, and can be done via email or by giving us a quick call on 020 3404 4979. Making the entire process hassle-free was our main goal when designing our services, so you can rely on 24/7 support every day of the week. So what are you waiting for? Get your cost and obligation-free preliminary appointment set up now!